Gemischte Gefühle Tempelhof – Berlin, 2017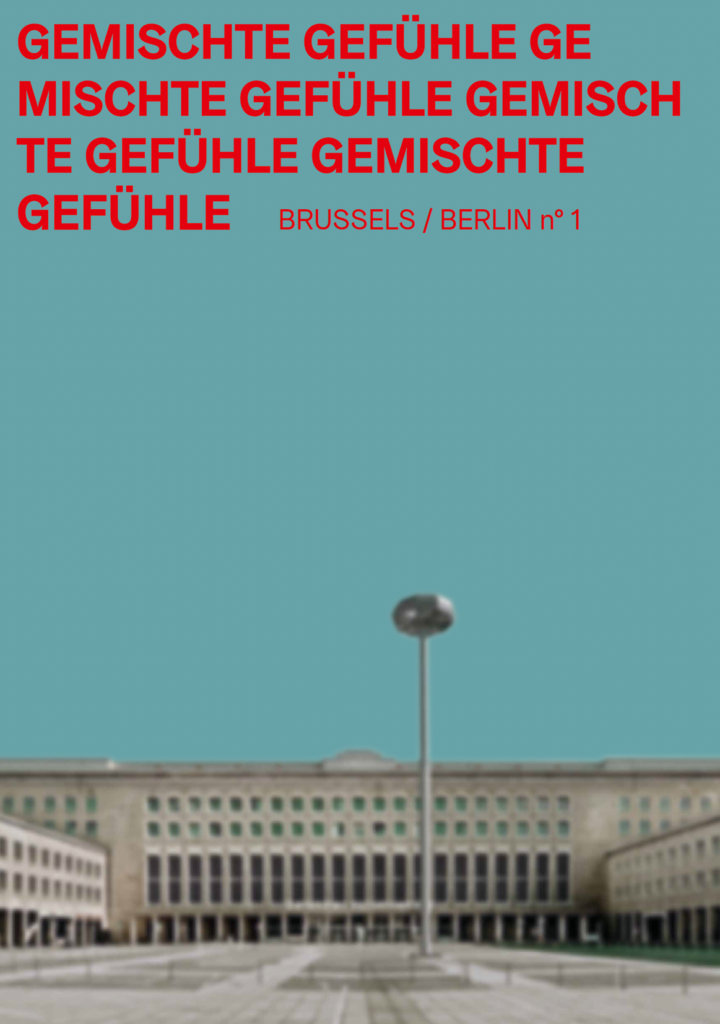 From KUNSTLERHAUS BETHANIEN
At the latest after an article in the New York Times announced it to the world, Brussels is considered one of the most important metropolises for contemporary art and allegedly rivals Berlin. The exhibition MIXED FEELINGS brings together for the first time a current selection of works by young artists working in Brussels and shows them in the rooms of the former Tempelhof Airport. The project sees itself as the first in a series of collaborations between the two cities. A Berlin response to Brussels is already being planned.
MIXED FEELINGS deals with a central question: How can cultural identity be rethought and practiced interculturally in our time and under the conditions of globalization and migration?
The works of art presented by the selection of seven artists underscore the status of Brussels as an open center for processes of crossing and crossing cultural borders.
Which confirming or critical impulses the exhibition can send out in the direction of Berlin will be decided solely on the aesthetic quality of the works, which is why the integration of well-known classics such as James Ensor, Marcel Broodthaers, Kris Verdonck, Kendell Geers and Koen Theys represents the abolition of identity boundaries poses a particular challenge.
The designers are certain that Tempelhof Airport, with its checkered history and use as emergency accommodation for refugees, offers the right podium for discussing contemporary art and the interaction between cultures – why not with MIXED FEELINGS.
More info: