Forme e Antiforme – Milan, 2015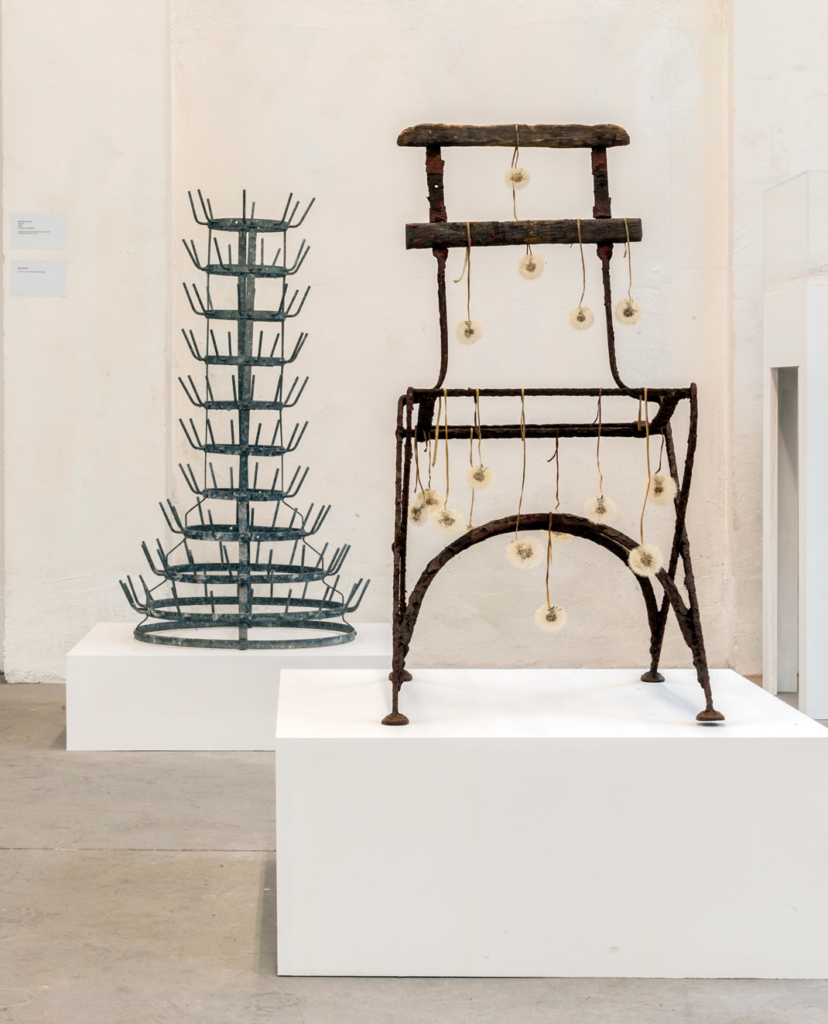 From ATTITUDINE FORMA
Alighiero Boetti, George Brecht, Marcel Broodthaers, Stanley Brouwn, David Claerbout, Vu Dan Tan Thierry, De Cordier, Wim Delvoye, Lucio Fontana, Michel François, Valérian Goalec, Aukje Koks, Joseph Kosuth, Marcel Mariën, Jan Mast, Hana Miletic, Bruce Nauman, Sonia Niwemahoro, Panamarenko, Kato Six, Walter Swennen, Angel Vergara, Didier Vermeiren, Lawrence Weiner, Franz West
On the occasion of the Days dedicated to the Brussels-Capital Region at the Belgian Pavilion at Expo 2015, the Vrije University of Brussels presents in Milan, from 24 September to 18 October 2015, in the evocative setting of the historic Battaglia Artistic Foundry, an exhibition that challenges the concept of art as beauty.
Curated by Hans M. De Wolf, the exhibition is free to enter and presents the work of twenty-five artists with a historical path that starts from the dawn of conceptual art, passes through established contemporary artists and arrives at the work of eight young Belgian artists, including five women, whose works are presented in the context of the works of those who influenced them.
Duchamp's desecrations are therefore a prelude to Ai Weiwei's hanging stools, and then give way to the ironic provocations of Sonia Niwemahoro, a very young Belgian-Rwandan artist.
Hans De Wolf with the technical collaboration of Filippo Di Giovanni of Attitudine Forma and his team sew the exhibition on the host city, sending a selected group of people to meet artists, curators and personalities of the place, to do what they call diplomacy of culture. In this way bridges and bonds are created that go beyond professional contacts, and the exhibition is not the first meeting between artists and a new audience, but the celebration of a new friendship. An artistic twinning based on cultural exchange, in which one gives and takes, in dialogue.
More info: